Looking for a Trumpet Teacher?

I'm the Tooter Tutor!  My name is Gregory W. Alley, but call me Greg, or Mr. Alley, even "Coach," if you'd like (I'll explain the Coach thing later).  I teach beginning trumpet students through graduate level music majors.

This website describes my values and my teaching style.  It will help you choose a trumpet teacher.  Look around and you'll see what I have to offer! 

I'm still actively performing and giving clinics and master classes,  but this site is primarily devoted to trumpet teaching.  Feel free to contact me through this site if you desire those services.
 
Also, (the "Coach" thing explained) if you are interested in a Performance Coach, check out my page on Performance Coaching and let me know how I can help you.

By the way, I did all of the photography on the website.  I hope you like it!



Tooter Tutor's Quote of the Week:

"Good habits are hard to form and easy to live with. Bad habits are easy to form and hard to live with. Nothing is neutral. Everything counts." -Brian Tracy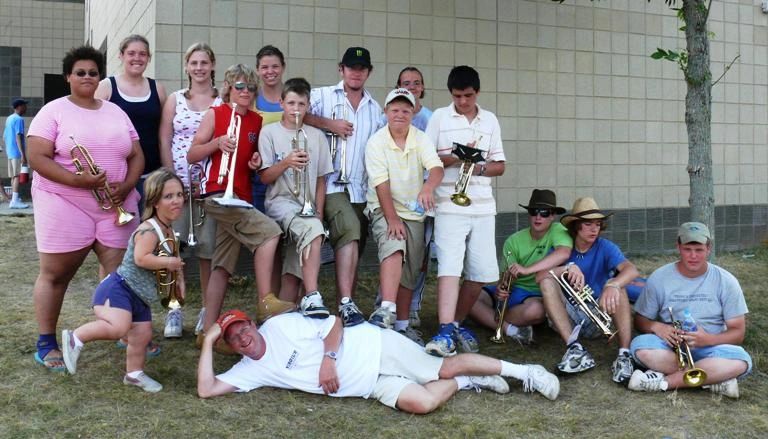 About Me
In July, 2007, I retired as the Trumpet Section Leader of the West Point Band, in New York State, after serving our country in the US Army for twenty-three years.  Since relocating to West Michigan, I've been on the music faculties of Cornerstone University, and Kuyper College, and am currently the trumpet instructor at Calvin and Aquinas Colleges in Grand Rapids, Michigan. Additionally, I am a member of Tim Zimmerman and the King's Brass, a professional Christian Brass Ensemble.
 
I received my Bachelor's Degree in Music from Cornerstorne University and my Master's Degree in Applied Trumpet from Michigan State University.

Throughout my professional career I have given numerous recitals and chamber concerts and have performed in orchestras, brass bands, brass quintets and larger ensembles.

My solo appearances have included the major works for trumpet such as the Brandenburg Concerto No.2, and other works of Bach and Handel as well as contemporary compositions.

I have been a guest soloist with numerous ensembles including the Dallas Symphony Orchestra on the opening fanfare in commemoration of its centennial season.

My articles and photographs have appeared in publications such as The International Trumpet Guild Journal, The Windplayer, The Instrumentalist, Assembly, and the ITEA Journal.

My

 

wife, Deb, and I have four daughters.  Our family activities include music, reading, photography, and sailing.